Davy Crockett, King of the Wild Frontier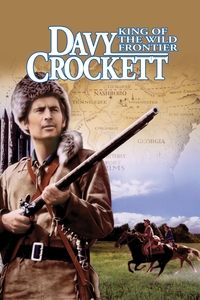 Legends (and myths) from the life of famed American frontiersman Davy Crockett are depicted in this feature film edited from television episodes. Crockett and his friend George Russel fight in the Creek Indian War. Then Crockett is elected to Congress and brings his rough-hewn ways to the House of Representatives. Finally, Crockett and Russell journey to Texas and the last stand at the Alamo.
Average Score : 66
NOW...on the MOTION PICTURE SCREEN!
Status: Released
Release Date: 1955-05-25
Geners Action Adventure Family Western
Production Companies Walt Disney Productions
Production Countries United States of America,
Run time: 93 minutes
Budget: --
Revenue: --