Under Siege 2: Dark Territory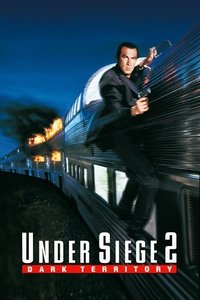 A passenger train has been hijacked by an electronics expert and turned into an untraceable command center for a weapons satellite. He has planned to blow up Washington DC and only one man can stop him, former Navy SEAL Casey Ryback.
Average Score : 58.45
Last time he rocked the boat. This time the sky's the limit.
Status: Released
Release Date: 1995-07-13
Production Companies Regency Enterprises Seagal/Nasso Productions Cutting Edge Films Warner Bros. Pictures JVC
Production Countries United States of America,
Run time: 100 minutes
Budget: $60,000,000
Revenue: $104,324,083