Death of a Gentleman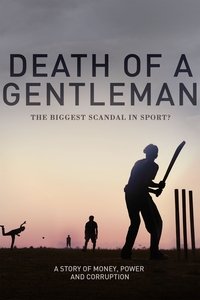 Two cricket journalists set off on a journey to the heart of the game they love, only to stumble upon one of the biggest sporting scandals ever. This is a film about passion, greed, power - and standing up for what you care about.
Average Score : 62.73
THE BIGGEST SCANDAL IN SPORT?
Status: Released
Release Date: 2015-06-08
Geners Documentary
Production Companies Wellington Films
Production Countries United Kingdom,
Run time: 98 minutes
Budget: --
Revenue: --