Hôtel du Paradis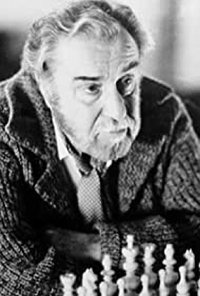 A diverse group of guests gather in a small hotel in Paris to contemplate the state of their lives in this pretentious drama. Joseph Goldman (Fernando Rey) is a washed-up Hollywood actor making a living in the dinner-theater circuit. Accompanied by his wife Sarah (Carole Regnier), Goldman meets Frederique (Berangere Bonvoisin), who is hiding from her former lover. French financier Arthur (Fabrice Luchini) hopes to get into the film industry and bends the ear of a British director (Michael Medwin). The talkative film has little action, and none of the characters evoke much interest or resolve their dilemma.
Average Score : 0
Status: Released
Release Date: 1986-04-15
Geners Drama
Production Companies Channel Four Films Umbrella Films France 2 Portman Productions London Cultural Trust Productions Ltd.
Production Countries France,
Run time: 113 minutes
Budget: --
Revenue: --