The Third Wheel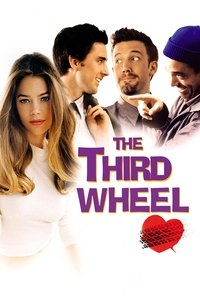 The clumsy and shy Stanley is a nice fellow, beloved by his colleagues in the office. He has a crush on the gorgeous new-hire Diana, but he has difficulties to get close to her. When Stanley finally invites Diana for a date, he hits the homeless Phil with his Taurus, and his planned night turns upside down.
Average Score : 53.19
The only thing Stanley & Michael didn't plan on for the perfect date was... Phil.
Status: Released
Release Date: 2002-05-31
Production Companies HSI Tomorrow Film LivePlanet
Production Countries United States of America,
Run time: 87 minutes
Budget: --
Revenue: --