Killers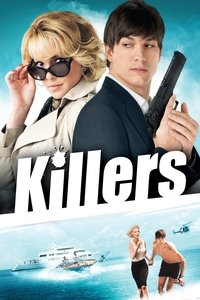 When an elite assassin marries a beautiful computer whiz after a whirlwind romance, he gives up the gun and settles down with his new bride. That is, until he learns that someone from his past has put a contract out on his life.
Average Score : 59.7
Perfect wife. Perfect target.
Status: Released
Release Date: 2010-10-04
Geners Action Comedy Thriller Romance
Production Companies Katalyst Films Lionsgate Aversano Films
Production Countries United States of America,
Run time: 100 minutes
Budget: $75,000,000
Revenue: $98,159,963