La leggenda di Al, John e Jack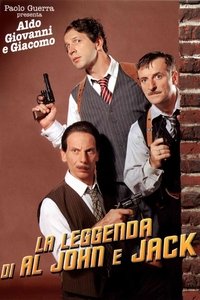 Al Caruso, John Gresco, and Jack Amoruso are three gangsters working for the Genovese family. After botching yet another hit and discovering that their boss wants to get rid of them, the trio comes up with a plan to sell him to the FBI. However, Al's short-term memory loss could be a problem...
Average Score : 71
Status: Released
Release Date: 2002-01-01
Production Companies Medusa Film A.Gi.Di.
Production Countries Italy,
Run time: 105 minutes
Budget: --
Revenue: --