ゴジラ対ヘドラ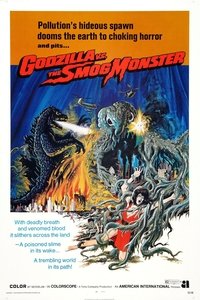 An ever evolving alien life-form arrives on a comet from the Dark Gaseous Nebula and proceeds to consume pollution. Spewing mists of sulfuric acid and corrosive sludge, Godzilla may not be able to defeat the toxic menace.
Average Score : 70
The Smog Monster Hedorah arrives in a shooting star!
Status: Released
Release Date: 1971-07-24
Geners Science Fiction Drama Horror
Production Companies Toho Company, Ltd.
Production Countries Japan,
Run time: 85 minutes
Budget: $250,000
Revenue: $2,768,400