Before I Fall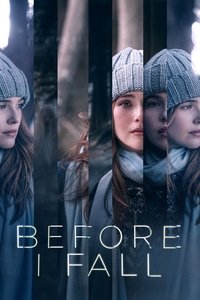 Samantha Kingston has everything. Then, everything changes. After one fateful night, she wakes up with no future at all. Trapped into reliving the same day over and over, she begins to question just how perfect her life really was.
Average Score : 69.75
What if today was the only day of the rest of your life?
Status: Released
Release Date: 2017-03-02
Geners Drama Mystery Thriller Fantasy
Production Companies Open Road Films Jon Shestack Productions Awesomeness Films Good Universe
Production Countries Canada,United States of America,
Run time: 98 minutes
Budget: $5,000,000
Revenue: $18,900,000