O Auto da Compadecida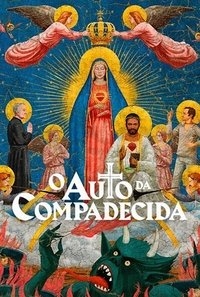 The lively Jack the Cricket and the sly Chicó are poor guys living in the hinterland who cheat a bunch of people in a small in Northeastern Brazil. When they die, they have to be judged by Christ, the Devil and the Virgin Mary before they are admitted to paradise.
Average Score : 85
I don't know, but so it was!
Status: Released
Release Date: 2000-09-15
Production Companies Lereby Productions Globo Filmes
Production Countries Brazil,
Run time: 104 minutes
Budget: --
Revenue: --