덕혜옹주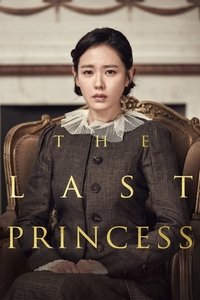 Under the oppressive Japanese colonial rule, Deok-hye, the last Princess of the declining Joseon Dynasty, is forced to move to Japan. She spends her days missing home, while struggling to maintain dignity as a princess. After a series of failed tries, Deok-hye makes her final attempt to return home with help of her childhood sweetheart, Jang-han.
Average Score : 67.26
Based on the true story of the last princess of the last empire.
Status: Released
Release Date: 2016-08-03
Production Companies Lotte Entertainment DCG Plus Hive Media Corp Ho Film CJ ENM
Production Countries South Korea,
Run time: 126 minutes
Budget: --
Revenue: $39,695,124