Dance with a Stranger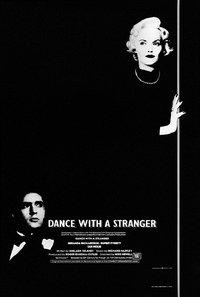 Based on the true story of Ruth Ellis, the last woman hanged in Britain, Mike Newell's Dance With a Stranger (1985) concentrates on Ellis's (Richardson) short-lived relationship with motor-racing driver David Blakely (Rupert Everett).
Average Score : 62
It wasn't simply love. It was a case of cold-blooded passion.
Status: Released
Release Date: 1985-03-01
Production Companies National Film Finance Corporation (NFFC) Goldcrest
Production Countries United Kingdom,
Run time: 102 minutes
Budget: --
Revenue: --