Rapsittie Street Kids: Believe in Santa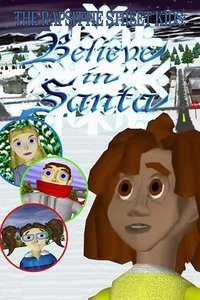 Young Rapper Rick. E gives a teddy bear to a girl who doesn't like it and throws it away. But then she wants it and it's up for Santa to give her a bear. Rick. E also busts rhymes.
Average Score : 19.17
SHUT THAT DOOR!
Status: Released
Release Date: 2002-11-25
Geners Animation Family TV Movie Music
Production Companies Wolf Tracer Studios Inc North Pole Productions LLC J Rose Productions
Production Countries United States of America,
Run time: 42 minutes
Budget: $650,000
Revenue: --