Road to Perdition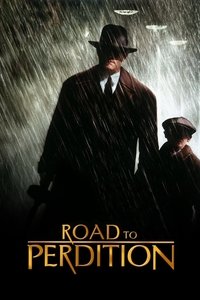 Mike Sullivan works as a hit man for crime boss John Rooney. Sullivan views Rooney as a father figure, however after his son is witness to a killing, Mike Sullivan finds himself on the run in attempt to save the life of his son and at the same time looking for revenge on those who wronged him.
Average Score : 73.56
Pray for Michael Sullivan.
Status: Released
Release Date: 2002-07-12
Production Companies DreamWorks Pictures 20th Century Fox The Zanuck Company
Production Countries United States of America,
Run time: 117 minutes
Budget: $80,000,000
Revenue: $181,001,478