Scary Movie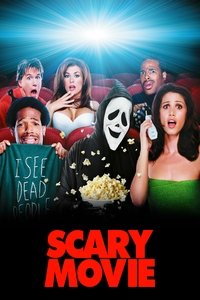 A familiar-looking group of teenagers find themselves being stalked by a more-than-vaguely recognizable masked killer! As the victims begin to pile up and the laughs pile on, none of your favorite scary movies escape the razor-sharp satire of this outrageously funny parody!
Average Score : 63.18
No mercy. No shame. No sequel.
Status: Released
Release Date: 2000-07-07
Geners Comedy
Production Companies Gold/Miller Productions Wayans Bros. Entertainment Dimension Films Brad Grey Pictures
Production Countries United States of America,
Run time: 88 minutes
Budget: $19,000,000
Revenue: $278,019,771