Feu sacré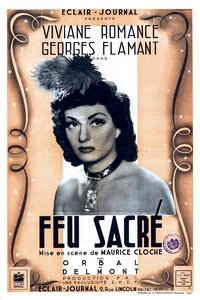 A young woman from the countryside travels to Paris to become an actress. Despite all kinds of difficulties, affronts and emotional adventures, she succeeded in gaining a place in the world of entertainment and becomes a great movie star.
Average Score : 0
Status: Released
Release Date: 1942-11-12
Production Companies P.A.C.
Production Countries France,
Run time: 103 minutes
Budget: --
Revenue: --
Viviane Romance

Georges Flamant

Frank Villard

Édouard Delmont

Gaston Orbal

Jean-François Martial

Pierre Juvenet

Jean-François Martial