Idioterne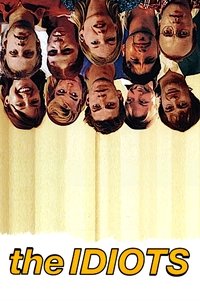 With his first Dogma-95 film director Lars von Trier opens up a completely new film platform. With a mix of home-video and documentary styles the film tells the story of a group of young people who have decided to get to know their "inner-idiots" and thus not only facing and breaking their outer appearance but also their inner.
Average Score : 65.01
Society is the mother of all Idiots.
Status: Released
Release Date: 1998-04-28
Production Companies Zentropa Entertainments DR TV
Production Countries Denmark,France,Germany,Italy,Netherlands,Spain,Sweden,
Run time: 117 minutes
Budget: $2,500,000
Revenue: $7,235