Runaway Bride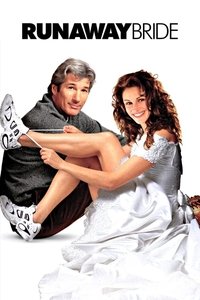 Ike Graham, New York columnist, writes his text always at the last minute. This time, a drunken man in his favourite bar tells Ike about Maggie Carpenter, a woman who always flees from her grooms in the last possible moment. Ike, who does not have the best opinion about females anyway, writes an offensive column without researching the subject thoroughly.
Average Score : 60.57
Catch her if you can.
Status: Released
Release Date: 1999-07-30
Production Companies Paramount Lakeshore Entertainment Touchstone Pictures Interscope Communications
Production Countries United States of America,
Run time: 116 minutes
Budget: $70,000,000
Revenue: $309,457,509