The Book of Mormon Movie, Volume 1: The Journey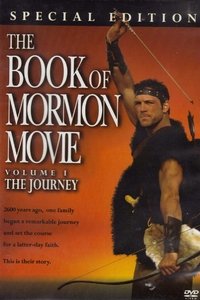 The story of Lehi and his wife Sariah and their four sons: Laman, Lemuel, Sam, and Nephi. Lehi leaves Jerusalem because he prophesied unto the people concerning the destruction of Jerusalem, and they sought his life. He journeys into the wilderness with his family. He sends Nephi and his brethren back to Jerusalem after the brass plates and the family of Ishmael. The sons and daughters of Lehi marry the sons and daughters of Ishmael. They take their families and continue into the wilderness. Ishmael dies in the wilderness. They come to the sea. Nephi's brethren rebel against him. He confounds them, and builds a ship. They cross the sea to the promised land in the Americas. Lehi dies in the promised land. Nephi's brethren rebel against him again. Nephi departs again into the wilderness.
Average Score : 50
2600 years ago, one family began a remarkable journey and set the course for a latter-day faith. This is their story.
Status: Released
Release Date: 2003-09-12
Production Companies Mormon Movies
Production Countries United States of America,
Run time: 120 minutes
Budget: $2,000,000
Revenue: $1,672,730