When the Lights Went Out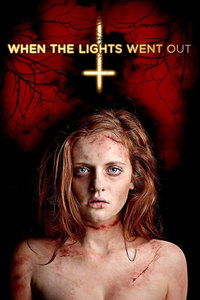 Yorkshire, 1974, the Maynard family moves into their dream house. It's a dream that quickly descends into a panic stricken nightmare as the family discovers a horrifying truth, a truth that will make the history books. The house is already occupied by the most violent poltergeist ever documented, a poltergeist that will tear you from your bed as you sleep and drag you helplessly into the darkness.
Average Score : 56.53
Set in 1974 and based on true events.
Status: Released
Release Date: 2012-01-31
Production Companies Kintop Pictures
Production Countries United Kingdom,
Run time: 86 minutes
Budget: --
Revenue: $1,181,929