Sky Captain and the World of Tomorrow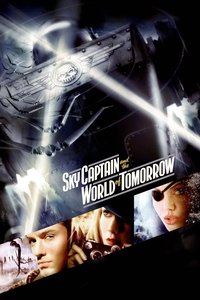 When gigantic robots attack New York City, "Sky Captain" uses his private air force to fight them off. His ex-girlfriend, reporter Polly Perkins, has been investigating the recent disappearance of prominent scientists. Suspecting a link between the global robot attacks and missing men, Sky Captain and Polly decide to work together. They fly to the Himalayas in pursuit of the mysterious Dr. Totenkopf, the mastermind behind the robots.
Average Score : 58.62
Who will save us?
Status: Released
Release Date: 2004-09-17
Geners Mystery Action Thriller Science Fiction Adventure
Production Companies Paramount Brooklyn Films II Riff Raff Film Productions Filmauro Blue Flower Productions
Production Countries United Kingdom,United States of America,
Run time: 107 minutes
Budget: $70,000,000
Revenue: $57,958,696