Amor, Estranho Amor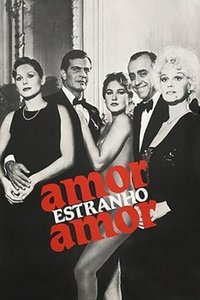 A man remembers 48 crucial hours in his life when, as a child, he visited his mother, the favorite woman of an important politician, in a bordello owned by him, right before some important political changes in 1937 Brazil. In those hours, he discovers his own sexuality.
Average Score : 57.97
For them, everything was permited.
Status: Released
Release Date: 1982-01-11
Production Companies Embrafilme Cinearte Produções Cinematográficas
Production Countries Brazil,
Run time: 123 minutes
Budget: --
Revenue: --
Tarcísio Meira

Vera Fischer

Íris Bruzzi

Xuxa

Mauro Mendonça

Walter Forster

Vanessa Alves

Otávio Augusto

Matilde Mastrangi

Rubens Ewald Filho