Hoosiers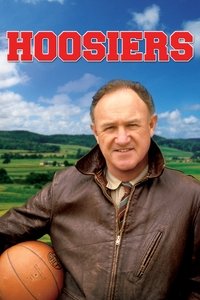 Failed college coach Norman Dale gets a chance at redemption when he is hired to coach a high school basketball team in a tiny Indiana town. After a teacher persuades star player Jimmy Chitwood to quit and focus on his long-neglected studies, Dale struggles to develop a winning team in the face of community criticism for his temper and his unconventional choice of assistant coach: Shooter, a notorious alcoholic.
Average Score : 70.63
They needed a second chance to finish first.
Status: Released
Release Date: 1986-11-14
Production Companies Orion Pictures De Haven Productions
Production Countries United States of America,
Run time: 114 minutes
Budget: $9,000,000
Revenue: $28,607,524