Tu la conosci Claudia?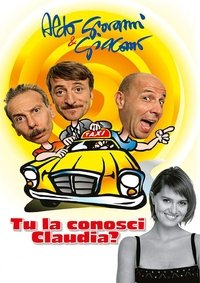 Meet Claudia: dull Giovanni is married with her, Giacomo is divorced and happy of it (until he meets her), and Aldo... is a taxi driver. At the end, who will have won her heart?
Average Score : 67.32
Status: Released
Release Date: 2004-12-15
Geners Comedy
Production Companies Medusa Film A.Gi.Di.
Production Countries Italy,
Run time: 104 minutes
Budget: --
Revenue: --