The Check Is in the Mail...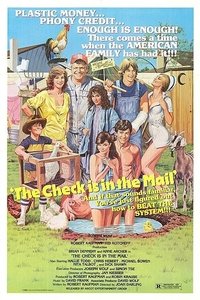 Frustrated with all the minor irritants of the rat-race Richard Jackson decides to buy a goat, disconnect the electricity and become self-sufficient. But will this life be any less annoying?
Average Score : 78
A comedy for every person who has ever gotten a C.O.D. or signed an I.O.U.
Status: Released
Release Date: 1986-01-01
Geners Comedy
Production Companies Check Productions
Production Countries United States of America,
Run time: 83 minutes
Budget: --
Revenue: --