Zebra Lounge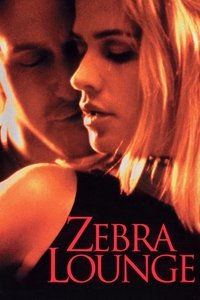 Alan and Wendy Barnet have been married just long enough for the excitement to have gone out of their relationship, and they're looking for a way to put some spice back in their lives. After placing a personal ad looking for another couple interested in swapping mates, the Barnets are led to the Zebra Lounge, where they meet Jack and Louise Bauer, a pair of seasoned erotic adventurers. While the Barnets find the swinging scene exciting at first, they soon decide it may be doing more harm than good to their marriage. But easing the Bauers out of their lives proves to be neither simple nor safe.
Average Score : 38.33
Their first meeting was daring. Their last would be deadly.
Status: Released
Release Date: 2001-10-04
Geners Thriller
Production Companies Alliance Atlantis
Production Countries Canada,
Run time: 93 minutes
Budget: --
Revenue: --