The Thing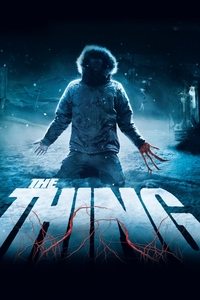 When paleontologist Kate Lloyd travels to an isolated outpost in Antarctica for the expedition of a lifetime, she joins an international team that unearths a remarkable discovery. Their elation quickly turns to fear as they realize that their experiment has freed a mysterious being from its frozen prison. Paranoia spreads like an epidemic as a creature that can mimic anything it touches will pit human against human as it tries to survive and flourish in this spine-tingling thriller.
Average Score : 62.11
It's Not Human. Yet.
Status: Released
Release Date: 2011-10-12
Geners Horror Science Fiction Mystery
Production Companies Universal Pictures Morgan Creek Strike Entertainment
Production Countries United States of America,Canada,
Run time: 103 minutes
Budget: $35,000,000
Revenue: $31,505,287