Spirited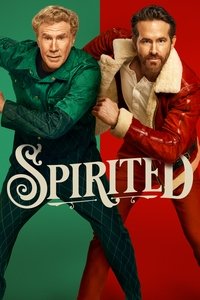 Each Christmas Eve, the Ghost of Christmas Present selects one dark soul to be reformed by a visit from three spirits. But this season, he picked the wrong Scrooge. Clint Briggs turns the tables on his ghostly host until Present finds himself reexamining his own past, present and future.
Average Score : 70.44
Start your holidays on a high note.
Status: Released
Release Date: 2022-11-10
Geners Comedy
Production Companies Maximum Effort Gloria Sanchez Productions Two Grown Men Apple Studios
Production Countries United States of America,
Run time: 127 minutes
Budget: $75,000,000
Revenue: --