My Babysitter's a Vampire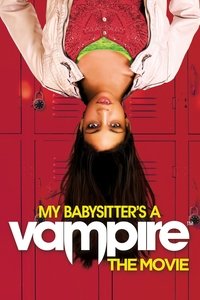 Geeky 14-year old Ethan is left to babysit his younger sister, Jane, with his best friend Benny but after Ethan inadvertently puts Jane in harm's way, his parents hire a professional babysitter, the beautiful yet mysterious 17-year-old Sarah who, unbeknownst to them, is actually a fledgling vampire.
Average Score : 69
No parents. No rules. No pulse.
Status: Released
Release Date: 2010-10-09
Geners Adventure Comedy Family Fantasy TV Movie Horror
Production Companies Fresh TV
Production Countries Canada,
Run time: 80 minutes
Budget: --
Revenue: --