A.I. Artificial Intelligence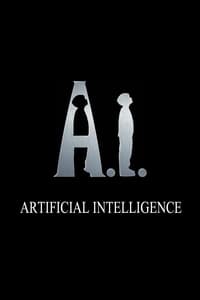 David, a robotic boy—the first of his kind programmed to love—is adopted as a test case by a Cybertronics employee and his wife. Though he gradually becomes their child, a series of unexpected circumstances make this life impossible for David.
Average Score : 70.4
David is 11 years old. He weighs 60 pounds. He is 4 feet, 6 inches tall. He has brown hair. His love is real. But he is not.
Status: Released
Release Date: 2001-06-29
Geners Drama Science Fiction Adventure
Production Companies Amblin Entertainment Stanley Kubrick Productions DreamWorks Pictures Warner Bros. Pictures
Production Countries United States of America,
Run time: 146 minutes
Budget: $100,000,000
Revenue: $235,926,552