The Voyeurs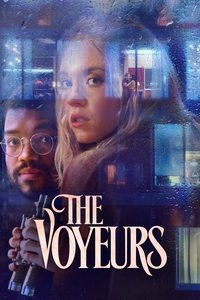 When Pippa and Thomas move into their dream apartment, they notice that their windows look directly into the apartment opposite – inviting them to witness the volatile relationship of the attractive couple across the street. But what starts as a simple curiosity turns into full-blown obsession with increasingly dangerous consequences.
Average Score : 66.53
How far will you go for one more look?
Status: Released
Release Date: 2021-08-25
Geners Thriller
Production Companies Divide / Conquer
Production Countries United States of America,
Run time: 117 minutes
Budget: --
Revenue: --