Diamonds Are Forever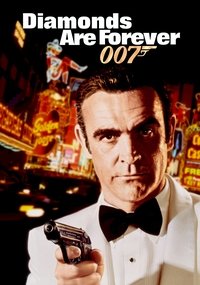 Diamonds are stolen only to be sold again in the international market. James Bond infiltrates a smuggling mission to find out who's guilty. The mission takes him to Las Vegas where Bond meets his archenemy Blofeld.
Average Score : 63.77
The man who made 007 a household number.
Status: Released
Release Date: 1971-12-13
Geners Adventure Action Thriller
Production Companies United Artists Eon Productions Danjaq
Production Countries United Kingdom,United States of America,
Run time: 120 minutes
Budget: $7,200,000
Revenue: $116,019,547