Octopussy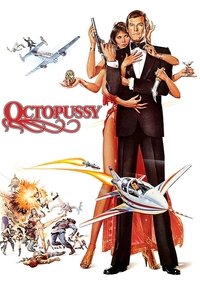 James Bond is sent to investigate after a fellow "00" agent is found dead with a priceless Indian Fabergé egg. Bond follows the mystery and uncovers a smuggling scandal and a Russian General who wants to provoke a new World War.
Average Score : 62.96
James Bond's all time high.
Status: Released
Release Date: 1983-06-05
Geners Adventure Action Thriller
Production Companies Eon Productions
Production Countries United Kingdom,
Run time: 131 minutes
Budget: $27,500,000
Revenue: $187,500,000