Mata Hari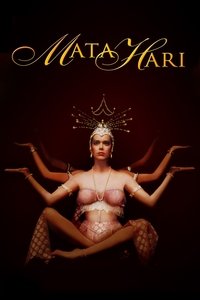 Based loosely on the real-life story of the World War I spy. The exotic dancer uses her contacts in European high society, along with her seductive charm, to collect military secrets during the war. She successfully plays both sides against each other until at last her deceptions catch up with her.
Average Score : 36.96
Infamous in her time, a legend in ours.
Status: Released
Release Date: 1985-09-05
Geners Drama Action Thriller Romance
Production Companies Cannon Group Golan-Globus Productions
Production Countries United States of America,
Run time: 108 minutes
Budget: --
Revenue: --