The Return of Captain Invincible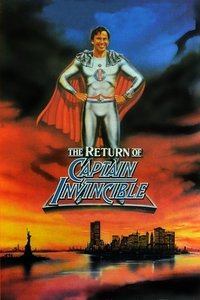 In WWII, Captain Invincible used his superpowers against the Nazis and was hailed as a hero. But when he was accused of treason, he retired to Australia in disgrace. Cut to the present, when a US super secret super weapon is stolen and he's asked to come back to the States in order to help stop evil and restore his sterling reputation. Unfortunately, Captain Invincible is a drunk now...
Average Score : 62
What the world needs now is a shining hero!
Status: Released
Release Date: 1983-01-01
Geners Fantasy Action Comedy Science Fiction
Production Companies Seven Keys
Production Countries Australia,
Run time: 96 minutes
Budget: --
Revenue: --