American Reunion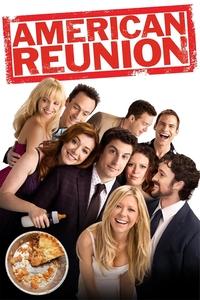 The characters we met a little more than a decade ago return to East Great Falls for their high-school reunion. In one long-overdue weekend, they will discover what has changed, who hasn't, and that time and distance can't break the bonds of friendship.
Average Score : 62.68
Save the best piece for last.
Status: Released
Release Date: 2012-04-04
Geners Comedy
Production Companies Universal Pictures
Production Countries United States of America,
Run time: 113 minutes
Budget: $50,000,000
Revenue: $234,989,584