Lightyear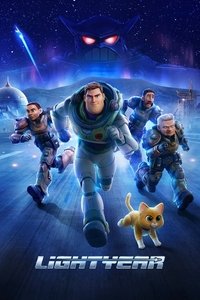 Legendary Space Ranger Buzz Lightyear embarks on an intergalactic adventure alongside a group of ambitious recruits and his robot companion Sox.
Average Score : 0
Infinity awaits.
Status: Post Production
Release Date: 2022-06-15
Geners Animation Science Fiction Adventure Action Family
Production Companies Walt Disney Pictures Pixar
Production Countries United States of America,
Run time: 105 minutes
Budget: --
Revenue: --
Chris Evans

Keke Palmer

Dale Soules

Taika Waititi

Peter Sohn

Uzo Aduba

James Brolin

Efren Ramirez

Isiah Whitlock Jr.