Vicious Fun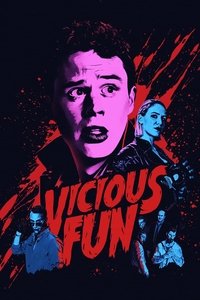 Joel, a caustic 1980s film critic for a national horror magazine, finds himself unwittingly trapped in a self-help group for serial killers. With no other choice, Joel attempts to blend in with his homicidal surroundings or risk becoming the next victim.
Average Score : 65.48
We're going to have a lot of fun tonight.
Status: Released
Release Date: 2021-11-04
Production Companies Breakthrough Entertainment Black Fawn Films Citizen Skull Productions Particular Crowd Radioactive Pictures
Production Countries Canada,
Run time: 103 minutes
Budget: --
Revenue: --