तारे ज़मीन पर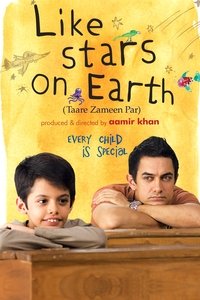 Ishaan Awasthi is an eight-year-old whose world is filled with wonders that no one else seems to appreciate. Colours, fish, dogs, and kites don't seem important to the adults, who are much more interested in things like homework, marks, and neatness. Ishaan cannot seem to get anything right in class; he is then sent to boarding school, where his life changes forever.
Average Score : 79.76
Every child is special.
Status: Released
Release Date: 2007-12-21
Geners Drama
Production Companies Aamir Khan Productions PVR Pictures
Production Countries India,
Run time: 165 minutes
Budget: $2,600,000
Revenue: $28,430,000