V for Vendetta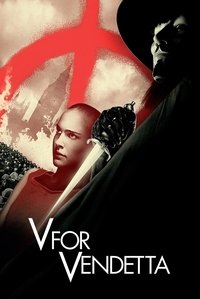 In a world in which Great Britain has become a fascist state, a masked vigilante known only as "V" conducts guerrilla warfare against the oppressive British government. When V rescues a young woman from the secret police, he finds in her an ally with whom he can continue his fight to free the people of Britain.
Average Score : 79.01
People should not be afraid of their governments. Governments should be afraid of their people.
Status: Released
Release Date: 2006-02-23
Geners Action Thriller Science Fiction
Production Companies Warner Bros. Pictures Studio Babelsberg DC Comics Virtual Studios Anarchos Productions Medienboard Berlin-Brandenburg Silver Pictures Fünfte Babelsberg Film
Production Countries Germany,United Kingdom,United States of America,
Run time: 132 minutes
Budget: $54,000,000
Revenue: $132,511,035