CODA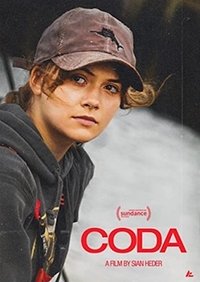 As a CODA – Child of Deaf Adults – Ruby is the only hearing person in her deaf family. When the family's fishing business is threatened, Ruby finds herself torn between pursuing her love of music and her fear of abandoning her parents.
Average Score : 0
Status: Released
Release Date: 2021-07-30
Geners Drama
Production Companies Vendome Pictures Picture Perfect Federation Pathé!
Production Countries France,United States of America,
Run time: 111 minutes
Budget: --
Revenue: --