The Awakening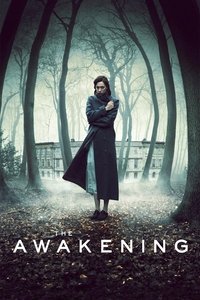 In 1921, England is overwhelmed by the loss and grief of World War I. Hoax exposer Florence Cathcart visits a boarding school to explain sightings of a child ghost. Everything she believes unravels as the 'missing' begin to show themselves.
Average Score : 63.62
Sometimes dead does not mean gone.
Status: Released
Release Date: 2011-08-17
Geners Horror Thriller Mystery
Production Companies BBC Films StudioCanal Creative Scotland Origin Pictures Lipsync Productions
Production Countries United Kingdom,
Run time: 107 minutes
Budget: $4,798,235
Revenue: $209,696