Robin Hood: Men in Tights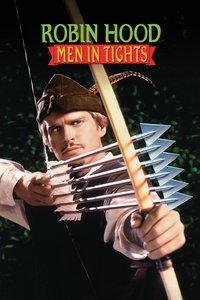 Robin Hood comes home after fighting in the Crusades to learn that the noble King Richard is in exile and that the despotic King John now rules England, with the help of the Sheriff of Rottingham. Robin Hood assembles a band of fellow patriots to do battle with King John and the Sheriff.
Average Score : 66
The legend had it coming...
Status: Released
Release Date: 1993-07-28
Geners Comedy
Production Companies Gaumont Brooksfilms 20th Century Fox
Production Countries France,United States of America,
Run time: 104 minutes
Budget: $20,000,000
Revenue: $35,739,755