Manchester United: The Official History 1878-2008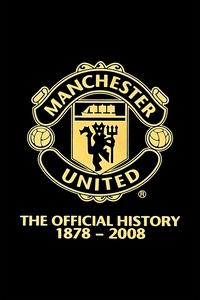 One hundred and thirty years since the club's formation, Manchester United continue to dominate the game of football both at home and abroad. From humble beginnings, when the workers of the Newton Heath Lancashire and Yorkshire Railway first came together to play the emerging sport of football, Manchester United has acquired a special place in the hearts of supporters everywhere to become the most famous club in the world. Built on the raw talent and fighting spirit of the 'Busby Babes', who thrilled crowds all over Europe before tragedy struck in Munich, their spirit and style is still evident today, encouraged by Sir Alex Ferguson and epitomized by the modern-day superstars - Wayne Rooney and Cristiano Ronaldo.
Average Score : 0
"Sustaining success is so hard, but so so sweet"
Status: Released
Release Date: 2008-06-07
Geners Documentary History
Production Companies PDI Media
Production Countries United Kingdom,
Run time: 180 minutes
Budget: --
Revenue: --
Alex Ferguson

George Best

Eric Cantona

Andy Cole

Rio Ferdinand

Roy Keane

Gary Neville

Paul Scholes

David Beckham

Bobby Charlton