Alien Resurrection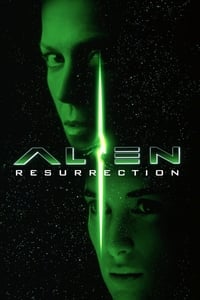 Two hundred years after Lt. Ripley died, a group of scientists clone her, hoping to breed the ultimate weapon. But the new Ripley is full of surprises … as are the new aliens. Ripley must team with a band of smugglers to keep the creatures from reaching Earth.
Average Score : 61.31
It's already too late.
Status: Released
Release Date: 1997-11-12
Geners Science Fiction Horror Action
Production Companies Brandywine Productions 20th Century Fox
Production Countries United States of America,
Run time: 109 minutes
Budget: $70,000,000
Revenue: $162,000,000