The Magdalene Sisters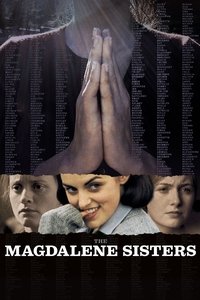 Four women are given into the custody of the Magdalene sisterhood asylum to correct their sinful behavior: Crispina and Rose have given birth to a premarital child, Margaret got raped by her cousin and the orphan Bernadette had been repeatedly caught flirting with the boys. All have to work in a laundry under the strict supervision of the nuns, who break their wills through sadistic punishment.
Average Score : 74.38
In a place that defied belief their only hope was each other.
Status: Released
Release Date: 2002-08-30
Production Companies Scottish Screen UK Film Council Fís Éireann/Screen Ireland Momentum Pictures PFP Films Temple Films Dumfries & Galloway Council South West Scotland Screen Commission Scottish Enterprise Dumfries & Galloway UK Film Council's New Cinema Fund Element Films Miramax
Production Countries Ireland,United Kingdom,
Run time: 119 minutes
Budget: --
Revenue: $20,957,001