American Pie Presents: Band Camp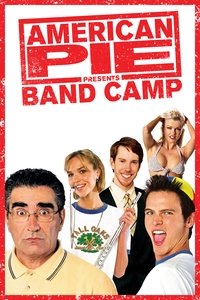 Everyone has 'moved on', except for Sherman and Jim Levenstein's still understanding father. Little Matt Stiffler wants to join his older brother Steve's business and, after everything Matt has heard from Jim's band-geek wife, he plans to go back to band camp and make a video of his own.
Average Score : 54.5
This One Time at Band Camp...
Status: Released
Release Date: 2005-10-30
Geners Comedy
Production Companies Rogue Pictures
Production Countries United States of America,
Run time: 94 minutes
Budget: $10,000,000
Revenue: --