Holes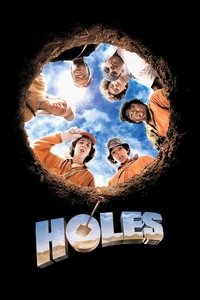 A wrongfully convicted boy is sent to a brutal desert detention camp where he must dig holes in order to build character. What he doesn't know is that he is digging holes in order to search for a lost treasure hidden somewhere in the camp.
Average Score : 68.32
Some secrets are too big to keep hidden.
Status: Released
Release Date: 2003-04-18
Geners Adventure Family Drama Comedy
Production Companies Walt Disney Pictures Chicago Pacific Entertainment Walden Media Phoenix Pictures
Production Countries United States of America,
Run time: 117 minutes
Budget: $20,000,000
Revenue: $71,406,573