The Hitcher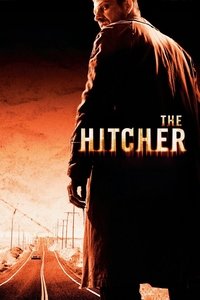 While driving through the New Mexico Desert during a rainy night, the college students Jim Halsey and his girlfriend Grace Andrews give a ride to the hitchhiker John Ryder. While in their car, the stranger proves to be a psychopath threatening the young couple with a knife, but Jim succeeds to throw him out of the car on the road. On the next morning, the young couple sees John in another car.
Average Score : 59.02
Never pick up strangers.
Status: Released
Release Date: 2007-01-19
Geners Action Horror Crime Thriller
Production Companies Intrepid Pictures Platinum Dunes Focus Features
Production Countries United States of America,
Run time: 84 minutes
Budget: $10,000,000
Revenue: $25,399,945