The Perks of Being a Wallflower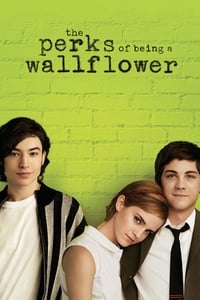 Pittsburgh, Pennsylvania, 1991. High school freshman Charlie is a wallflower, always watching life from the sidelines, until two senior students, Sam and her stepbrother Patrick, become his mentors, helping him discover the joys of friendship, music and love.
Average Score : 77.76
We are infinite.
Status: Released
Release Date: 2012-09-20
Geners Drama
Production Companies Mr. Mudd Production
Production Countries United States of America,
Run time: 103 minutes
Budget: $13,000,000
Revenue: $33,400,000